In Memory
Donna Whisnant VIEW PROFILE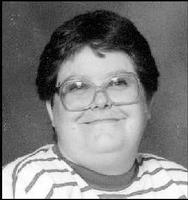 Ms. Donna Renee Whisnant, 47, of Valdese, passed away Wednesday, Feb. 12, 2014, at her residence. Donna was born on March 25, 1966, in Caldwell County, to Mary Frances Costner Whisnant and the late Luther Junior Whisnant. She was a self-employed child care provider and enjoyed assisting the children as they matured. Surviving in addition to her mother, are her two sisters, Tonia Denise Elliott of Morganton and Kim Pope and husband, David of Morganton; and her grandmother, Mabel Whisnant of Lenoir. Also surviving are two nieces, Mary Courtney Pope and Emily Denise Elliott; and one nephew, Jonathan Blake Willis. Funeral services will be held today (Sunday, Feb. 16), at 3 p.m., in the Chapel of Heritage Funeral Service with the Rev. David Bean officiating. Interment will follow at Burke Memorial Park in Morganton. The family will receive friends today, from 2 to 3 p.m., at Heritage Funeral Service in Valdese. An online guestbook and obituary is available at www.heritagefuneralservices.com. Heritage Funeral Service & Crematory of Valdese is serving the Whisnant family.
https://www.morganton.com/obituaries/whisnant-donna/article_f8bda277-78d2-5a62-9497-f4f298e997b0.html
Click here to see DONNA's last Profile entry.