35 Reunion Entertainment Survey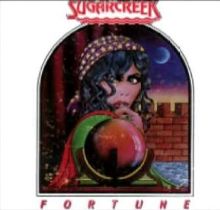 Click the link below to view the band we are thinking about hiring for our 35 year Reunion. You may recognize the lead singer Tim Clark. He was the lead singer for Sugarcreek back in the '80s. Many of us watched Sugarcreek live at the Magic Attic during Senior Week after graduation. It is our goal to improve upon the music and entertainment from our 30 year class reunion. The Tim Clark Band has a huge following and always draws a crowd. They will be performing a scaled down version of their stage show live this coming Friday Night in Valdese. I've spoken with Tim recently concerning the reunion. He and his band have agreed to perform at our reunion next fall should we decide to hire them. They will play some old Sugarcreek favorites along with music from the '80s and today.
Please help us by answering the brief survey. Your response will help us tremendously.
https://www.facebook.com/thetimclarkband/videos/898523930169642/
You must be a member to submit this survey. If you are a member please log in first. You can't submit this form until you've logged in.
1)
What are your thoughts on having live band at reunion? The band we are planning to hire is The Tim Clark Band. Their lead singer and a few others played in the band Sugarcreek. To this day, their band is wildly popular and they put on an amazing show.



| | |
| --- | --- |
| | Yes, a band would be great. |
| | |
| --- | --- |
| 2) | Hiring this band for entertainment will not be cheap. Would you be willing to make a donation to help secure the band if we were to setup a donation link on the website? We are trying to keep the cost of this reunion the same as our 30 year reunion. Cost per person for it was $50. Donations made for the band will be separate from cost of reunion. |
3)
We're you happy with the location and food at our last reunion?



| | |
| --- | --- |
| | Prefer a different location |
| | |
| --- | --- |
| 4) | Would you like for the committee to secure a block of hotel rooms at reduced rate in the Hickory area for the weekend of the reunion? |