Memorial Scholarship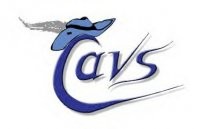 East Burke Class of 1985 Future Reunions and Memorial Scholarship information page
During the last several years, we have lost ten classmates. They are as follows: Scott Childers, Angie Chapman, Jerry Young, Timothy Young, Angela Phillips Rice, Lori Kouba McMahan, Lisa Ramsey Huffman, Randy Toney, Barry Abee, and Laura Bradshaw Keen.
Sadly, as we all grow older this loss is going to become a most unwelcome and disheartening occurrence. As this trend sorrowfully continues, we urge each and all of you to honor and remember all of our fallen classmates by donating to the The East Burke Class of 1985 Memorial Scholarship Fund in loving memory of those classmates who have passed before us. On behalf of the Class of 1985 fallen classmates, the East Burke Class of 1985 Memorial Scholarship Fund has awarded nine $1000 scholarships to recipients of good character, who display strong leadership abilities, who have performed some type of community service throughout their years as an EB student, and posess a 3.5 Weighted G.P.A. The scholarship is available to students attending both 2 year and 4 year institutions. NO other EBHS Class has a scholarship fund of any type. As it was in the 80s, we, the Class of 85, are trendsetters and have always established ourselves as the best that EBHS has to offer. Please consider honoring the loving memory of our fallen classmates by donating to this fund.
If you would like to make a donation you may do so by scrolling down to the bottom of the page. You may make your donation by check or credit card through our secure server when you check out. If you would like to make a donation to keep the website up and running, you may do that here, too, by choosing one of the donation amounts. Any doantions received over the cost to operate the website will be rolled over into our Memorial Scholarship Account.
Thanks again for supporting the memorial scholarship and the class website. We are in the process of creating a plaque in honor of and in memory of our fallen classmates to be placed in the school. The plaque will contain the names of our fallen classmates and the names of the annual award recipients.
Wishing the best to you and your families,
Reunion/Scholarship Committee
Sorry, you must be logged in to buy tickets.
If you would like to order please
log in here
.
| NAME OF ITEM | QTY | COST |
| --- | --- | --- |
| 2019 EBHS Memorial Scholarship Donation | | $100.00 |
| 2019 EBHS Memorial Scholarship Donation | | $20.00 |
| 2019 EBHS Memorial Scholarship Donation | | $10.00 |
| 2019 EBHS Memorial Scholarship Donation | | $5.00 |
| 2019 Website Donation | | $20.00 |
| 2019 Website Donation | | $10.00 |
| 2019 Website Donation | | $5.00 |